An inside story of a Titanic musical hit!
By Grammy Award Recognised Skyler Jett & Kieran Sherry –
Part One.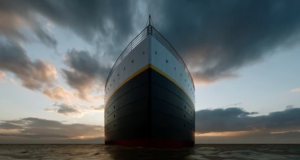 Northern Ireland was, of course, the historical birthplace of the ocean liner The Titanic, at Harland & Wolff shipyard in the heart of Belfast City. The country has also been fortunate to host some major television productions such as the runaway phenomenon Game Of Thrones, The Fall, and The Northman to name a few. The credits are piling up. The buzz is good and there is a wonderful momentum – a far cry from the violence of bygone days. It's more than nice to say that the only shooting going on now is by cameras.
Before Northern Ireland began to enjoy stability, one might remember going to the cinema to watch James Cameron's Holywood blockbuster movie Titanic, released in 1997. Anyone who was in a relationship at the time will likely tell you that their girlfriend (or if on a first date – potential girlfriend) sobbed their eyes out when Leonardo DiCaprio's character died at the end after the great ship went down. (Well, at least one girl out there might well have asked why he didn't at least try getting on that raft.) It's safe to say, regardless of the real-life pain and heartache that the tragedy of the Titanic experience bore, the ripples of its ghostly wake in this cinematic moment were felt far and wide.
The song My Heart Will Go On, recorded and performed by Celine Dion, will also be familiar to anyone paying attention at the time whether they went to see the movie or not. It was the first song in musical history to become number one and number two at the same time. The movie version became number one on the charts, it is thought to still be the highest-grossing movie theme tune of all time! Celine Dion recorded her own separate version after the movie's release. The song was originally composed by James Horner and lyrics by Will Jennings ended up on Celine's album Let's Talk About Love. Celine's album version of My Heart Will Go On climbed the charts and replaced the movie version in the number one spot. Celine's recording became a global phenomenon, topping the charts in over twenty countries and winning almost every conceivable prestigious award going. But it didn't stop there. Some of those involved in Dion's version, in particular the backing vocalists in her choir, all received Grammy Award recognition for their part too; something never achieved before in the music world either. Those artists were Skyler Jett, Claytoven Richardson, Jeannie Tracey Smith, Leslie Ellis and Conesha Mont Owens aka Ms Monét. We would like to tilt our hats to them once again for this achievement.
Whether one is or was a fan of this ballad or not, it had a positive effect. In hindsight, we see that not only did this incredible song sweep millions of people off their feet around the world with its beautiful power, but it also became the world's best-selling single and did so the same year Northern Ireland's peace process began. Perhaps, as a result, many may associate the song with those events. I personally can't help but think now that this was in some way a soundtrack that may have contributed to the healing of many a broken heart. Part two of this feature will be concluded in our winter edition of World Equal magbook due to be published around the same date James Cameron's Titanic blockbuster was released in America, 19th December. In that feature, we will get to chat with the historical Grammy Award recipients from the aforementioned choir. In the meantime, here is a little background on each of them.
Skyler Jett – Musicforglobalchange.com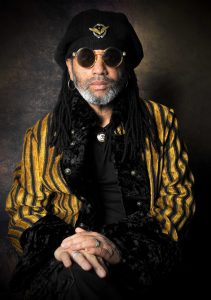 Skyler Jett is an award-winning, Grammy Recognized vocalist and one of the most sought-after Singer/Songwriter and Background Vocal Producers in the Music Industry. Skyler's impressive resume includes some of the biggest recording artists of our time. His accolades include receiving a Grammy Award-embossed plaque from NARAS for singing with Celine Dion on the Grammy-winning hit song My Heart Will Go On from the blockbuster hit film Titanic. This was also Record Of The Year (1998) and is still the highest-grossing movie theme song of all time. Skyler's other movie credits include Background Vocal arrangement on I'm Every Woman from the blockbuster hit film The Body Guard, also Movie Of The Year (1992), featuring Whitney Houston; Tap with Gregory Hines and Sammy Davis Jr.; A Smile Like Yours with Greg Kinnear; Disney's Hercules; James Bond 007 License To Kill; Big Bully with Rick Moranis and Tom Arnold; and Ghostdad with Bill Cosby. From 2003-2007 Skyler also played a pivotal role in reintroducing Sly Stone back to the world stage for a European tour. Skvler performed with Slv in such venues as The Montreux Jazz Festival; the North Sea Jazz Festival; Cannes; Olympia, Paris; The Love Box Festival in London and the George Wallace Show, Las Vegas.
Claytoven Richardson – Producer – Arranger – Vocalist – Author Claytoven.com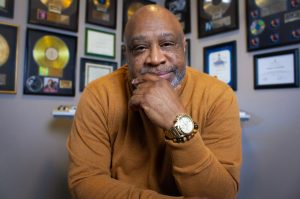 Claytoven has worked on hundreds of projects throughout his 40-year-plus career. Constantly in demand as one of the top session vocalists, his voice can be found on albums featuring Grammy-winning artists such as Aretha Franklin, Whitney Houston, Kenny G, Celine Dion, and Mariah Carey, as well as, popular video games like Karaoke Revolution
Presents: American Idol Encore (Versions one and two). He has also written for and produced artists such as Patti Austin, Al Jarreau, Young Jeezy, and Charlie Wilson. From the fruits of that labour, he has also penned the book, The Professional Studio Vocalist. Currently, Claytoven is a Producer/A&R Director for Firstquake Entertainment, working with talented and innovative artists that are leading the next evolution in great music. Claytoven also runs a youth centre in Oakland, California, the Digital Arts and Culinary Academy. There he teaches and mentors Oakland Teens through songwriting, singing, and music production classes.
Ms Monét – Msmonet.com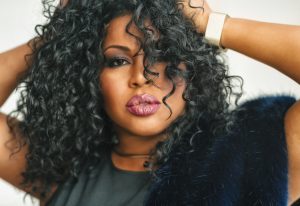 Born as Conesha Monét Owens, this California – Bay Area native, was touched with the gift that only God could provide, the gift to truly move people. Given the talents of all that performing arts can give, including improv and dramatic acting, dance/choreography, topped with a five-octave vocal range in modern and classical music, it's no wonder this gifted singer-songwriter, arranger, and thespian has been sought after by some of the industry's best, most diverse and accomplished artists and producers. Some include producers Walter Afanasieff, Patrick Leonard, Steve Jordan and the great Phil Spector.
Ms Monét performs on numerous stages whether in theatre productions or worldwide touring it's broad and big. She plays with some of today's most notable and respected artists such as Boz Scaggs and Michael McDonald, The Dukes of September, Toto, Huey Lewis and the News, Queen Latifah and Kenny Loggins, a featured vocalist for the Dancing With The Stars 2006 winter tour, a mesmerizing duet with music great, Johnny Mathis on his 2008 release, A Night To Remember, harmonizing with the late great man of soul, Soloman Burke, and rocking out with the iconic Don Felder of the Eagles while keeping the soul-singer thing alive as a backing vocalist for the second-ranked top-selling tour of 2006-07, Faith Hill and Tim McGraw's Soul 2 Soul tour, and most recent, Lenny Kravitz' Black and White America eight-week European tour lending supporting and featured lead vocals with the tours opener, Raphael Saadi.
Ms Monét continues to develop her already polished skills thoroughly in the hands of the business. Whether she's performing R'n'B and Rock or singing Jazz standards, and Gospel hymns, it's in the performance where she's most justifiable. Whether she is performing for Vice-President Joe Biden, and former President Bill Clinton at Biden's pre-inaugural family party or for former President Barack Obama at his historic Inaugural Ball, and his 2012 re-election by lending her voice alongside Jennifer Hudson on the Al Green classic Let's Stay Together, or singing the classic The Way We Were for the 2012 Primetime Emmy's Memoriam segment, harmonizing alongside Joe Satriani's guitar for the United Nations' thematic song simply titled Song Without Words, or lending supporting vocals alongside the iconic Dee Dee Bridgewater, Ms Monét continues to accomplish sold-out shows all over the world. She's mesmerized the people down under while touring Australia, New Zealand and the Philippines, the famous Blue Note Jazz clubs in New York and Japan as well as the world-famous Blues Alley in Washington, DC, the Playboy Jazz Festival, at the Hollywood Bowl in Los Angeles, the North Sea and Montreux Jazz festivals in Europe as well as a historic eight show sell-out at the hip Joe's Pub, in New York, the 2012 Soul Train Awards and embarking on her seventh year with standing room only shows at the popular Bourbon Street club in Sao Paulo, Brazil, and most recently a mesmerizing performance in Macau, China for the United Nations High-Level Multi-Stakeholders Strategy Forum.
Ms Monét continues to leave the crowds in awe and it doesn't stop there. Ms Monét gained her first Grammy certification from the National Academy of Recording Arts and Sciences for her backing vocals on the 1998 Song of the Year My Heart Will Go On, recorded by Celine Dion, and her second as a featured vocalist on the 2016 Grammy winning classical record Ask Your Mama as well as being honoured by the 2015 ASCAP Pop Music Awards for her songwriting contribution to the platinum hit single Don't, by pop phenomenon Ed Sheeran. Ms Monét has only scratched the surface of her career. "I am so excited about all that's needed to be seen and heard by the world. I say the world because my vision is abundant yet personal. Being able to express this to masses of people is a feeling I just cannot wait to experience… Real music is in transition!" And Monét is right, with a fan base that's worldwide and continually growing; the world is definitely ready to experience the magnificence of Ms Monét… Critics say, 'Monét shines when she performs, she is graceful and exciting channelling the class and vocal genius of the greats before her… With the void of the ultimate female performer being a thorn in music's side, Monét is here to finally ease the pain and she's definitely worth the wait. "All I ever wanted to do was something in the arts, whether it was singing, dancing, acting, whatever, I just wanted to perform all the time… And perform Ms Monét does. 
Jeannie Tracy Smith – Jeanietracymusic.com
Born in Houston, Texas and raised in Fresno, California, Jeanie Tracy's singing career began at a very early age in her local church choir. Her infatuation with music led her to study opera in high school and to take piano lessons. She cites her high school music teacher as the person who told her she would have a wonderful future in music..and she
was right! Aretha Franklin, Patti Labelle, Celine Dion, Santana and numerous other artists have called upon her immense talents to participate in their projects. Jeanie took part in Sing Malia Sing opposite and eventually filled in for, Jennifer Holliday. Right Mind found Jeanie staring alongside veteran actors and actresses including some who were in The Wiz. Getting back to the music scene, Jeanie met veteran Harvey Fuqua and began writing & producing for his gospel group, Voices of Harmony. Shortly after, Harvey persuaded Jeanie to audition for the glamorous Sylvester and was thrust into the disco spotlight. Not only did Jeanie sing on his studio recordings but also in his live show! She very quickly found friendship with Sylvester and his then backup singers, Martha Wash and Izora Armstead who had already been recording with Sylvester as Two Tons Of Fun. Working with Sylvester opened the door for Jeanie to begin her own solo career. Her first album, Me and You was released on the Fantasy Label and found her working once again with Harvey Fuqua. I and You saw Jeanie's music growing in a new direction. For the most part, the LP featured a softer, more R'n'B sound which helped her number of fans to swell to an even larger number. Returning the favour, Sylvester appeared in all his glory on I'm Your Jeanie – the biggest single from the album – with his remarkable low voice on background vocals. Jeanie appeared on Star Search and placed number one in the Female Vocalist category for an astounding six weeks. Her Star Search wins made her a household name instantly around the world.
After Sylvester's untimely death in 1988, Jeanie decided to put her recording career on the backburner favouring the idea of doing more theatre and session work. This break wouldn't last for long and soon Jeanie was back in action flying to New York City to work with her friend, Martha Wash. While there, she recorded the track It's My Time for 3-Beat Records, a U.K.-based label. The track's lyrics say it best about the way Jeanie was feeling at the moment. 'It's my time to live again, it's my time to stand up and shout.' Another U.K. label, Pulse-8, requested for Jeanie to record an entire album so she took a trip to London and spent three months in a studio, working with the songwriting team Band Of Gypsies. Do You Believe In The Wonder and If This Is Love both were issued as singles and It's My Time was remixed and re-released. The full-length album, It's My Time was then released and produced two more singles. The first, It's A Man's Man's World, teamed Jeanie with Bobby Womack and the last single, Crying In My Sleep, was a ballad that Jeanie had a chance to belt out. 
Since the release of It's My Time Jeanie has recorded a fair number of commercials and participated in numerous albums for people like Curtis Mayfield, Celine Dion, Michael Bolton, Tevin Campbell, Kenny Loggins, and Natalie Cole to name a few. Recently Jeanie moved effortlessly back into another form of theatre – television. She became the voice of Kimmie The Cat and Bantu The Snake on the critically acclaimed P.B.S. children's series Kangaroddy. These roles allowed Jeanie to really speak from her heart and to encourage children to have respect for themselves and for others. Something she stresses for all people to do a little more of. Continuing her recording career at the same time has proved to be time-consuming however it's something that Jeanie strives with because of her love for music. She has recorded the singles, Happiness on DeConstruction U.K., Can't Take My Eyes Off of You, Keep The Party Jumpin' and the number one billboard dance hit The Power with Rosabel which can be heard on club floors throughout the world! Jeanie was inducted into the Blues Hall of Fame in 2011 Those who have met Jeanie have said that she is a truly positive person who will captivate your attention with her energy! She herself has said that she can be a little flamboyant.…a flamboyancy that generates good feelings and good times around her. What's in store for Jeanie? Only time will tell. One thing that is for sure is that we will definitely be hearing a lot more of Miss Tracy and we won't be able to take our eyes off of her!
Leslie Ellis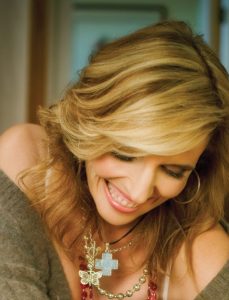 Grammy® award-winning vocalist Leslie Ellis began her career on Broadway starring in award-winning shows like "La Cage aux Folles" and "CATS, The Musical." She entranced sold-out audiences by starring as Grizabella singing the famous song we all know and love, "Memory." After her Broadway days, Leslie became a sought-after studio singer and in 1998 won a Grammy® award for singing with Celine Dion on My Heart Will Go On" from Titanic.